I was at the National Ski Patrol Pacific Northwest Division Convention in Spokane on Saturday. Driving back to Seattle on Sunday, Matt and I decided to check out some of the beauty that Eastern Washington has to offer. We stopped by the Ancient Lakes area near Quincy, WA to do some hiking and exploring.
The area certainly delivered.
Read on for some of the highlights, and check out the gallery at http://mattkurjanowicz.zenfolio.com/2013-08-11-ancient-lakes.
One of the coolest things about this area is that the recent storms had left cool patterns in the mud.
The area was vast, and it was cool to see what was once a flooded out valley. The following photo looks back toward the Columbia. Imagine water rushing through here, scouring out the land.
In addition to the open grassland, there was plenty of water. The lakes were teeming with fish, the water was murky. But heck, the water was warm, it was hot out, so we went for a swim. Not a bad place to take a dip.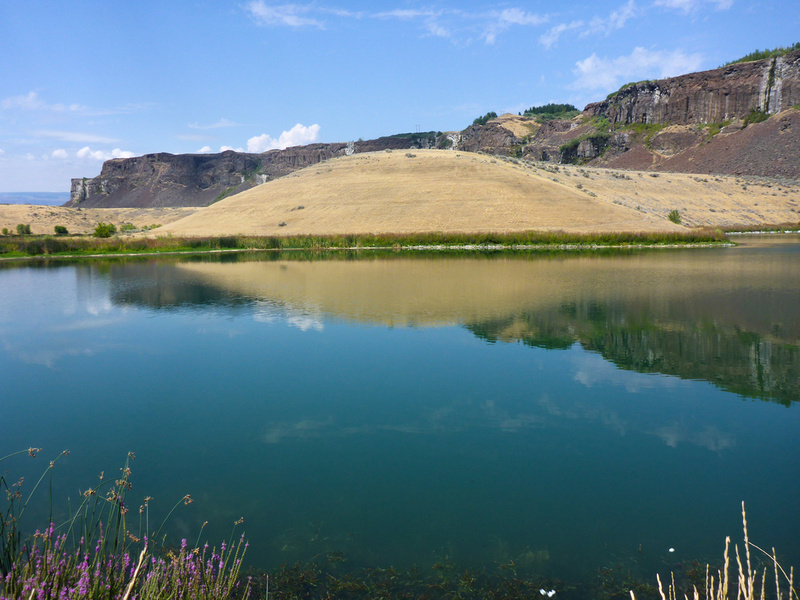 It's worth noting that we chose, carefully, which lake to swim in. We didn't really want to wade through the muck to get to the water. Even though we didn't swim in this one, this is one of my favorite photos of the day.
While the landscapes are pretty, I'd be remiss if I didn't include at least one person-photo. So, here you go.